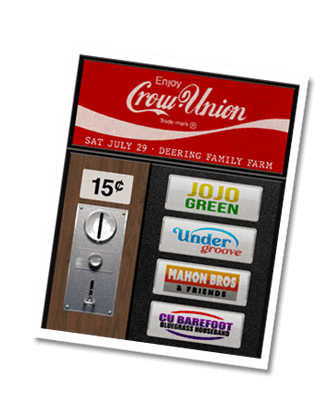 Directions to the Deering Farm
Via SW 494 (Eden Prairie) corner loop – west on 212
From the SW corner of 494 (Eden Prairie), exit onto highway 5/212 west – In a mile or so, the left two lanes will continue on 212 west.


Drive 212 West for 24 miles until you reach 51 North/Bongards Church – Take a right at Church on 51 North


Continue North about 3 miles – you will cross highway 5


Continue north for another 3 miles and you will meet a "T" at Ct Rd 32 – Take a left/west


Follow 32 west. Continue past Ct Rd 25 stop sign


In another 2-3 miles you'll approach an "S" curve just before the Crow River Bridge. Take a right on the gravel road/82nd Street just before the bridge.


Follow gravel road which will take a 90 degree left turn


Deering Farm – 7920 Union Ave on the left (Lost? – 612-360-7789)