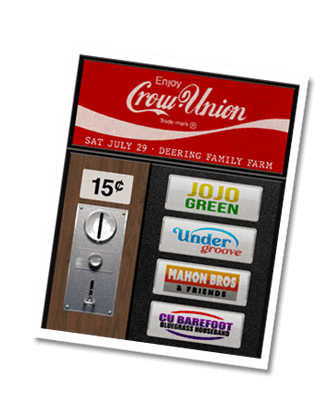 This year's lineup includes a great eclectic mix of local talent including: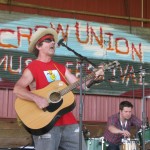 Ragman (Between Sets Acoustic):   Our storyteller. 
Crow Union 2010 Vid Clip:  http://www.youtube.com/watch?v=4M2FLX4H2f4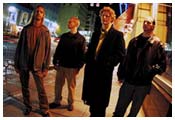 Terramara (3-4:30PM):
www.terramara.com
One of my personal (not only local … but all-time!) faves, the Terramara guys are veterans of the local Twin Cities music scene, touting a stylistic approach that recalls Steely Dan, Joe Jackson and a handful of other smart jazz-infused too coolfor school jams!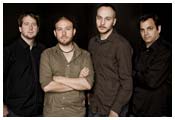 Atlantis Quartet (5-6:30PM):
www.atlantisquartet.com
The Atlantis Quartet, the hottest young modern jazz quartet in town. HUGE chops, huge edge, and a diverse taste for all genres of jazz rolled into interpretations and original jams that are sure to leave you wondering Where the hell have I been?!…These cats are phenomenal
Highly skilled musicians who have invested themselves heavily to develop their individual approaches … together, they sound genuinely inspired.— Jazz Improv Magazine
Any band that opts to do live interpretations of Coltrane's Love Supreme and Herbie Hancock's Head Hunters is good in my book!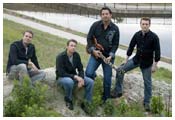 Capital Sons (7-8PM):
www.capitalsons.com
The Twin Cities' own Capital Sons has a very cool vibe evoking sounds of both crunching guitar rock and a Cities 97 appeal and sensibility … an original and musically accessible clan of cool cats.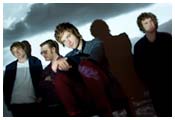 Pictures of Then (8:30-9:30PM):
www.picturesofthen.com
The Crow Union Village has added yet another band to the 2010 lineup … Pictures of Then. I personally was knocked over by their fresh sound … A bit of late sixties British Invasion, a dash of psychedelia and some GREAT songwriting and harmonies. One listen to Pictures of Then and you too will become an instant fan. Promise.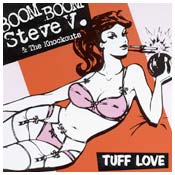 Boom Boom Steve V. & The Knockouts (10:00-Midnight):
www.bluesonstage.com/stevev
Crow Union Music is serving up a late-night (10-Midnight) dish of the blues!
All indications point to Saturday, July 31 as a hot summer night, perhaps a few self-made cocktails in the system, some great mingling (and maybe tingling if you're lucky), and the stars on bright … I can't think of anything much better than topping it off with the whollop of a big-ol harmonica and blues-driven rhythm courtesy of Boom Boom Steve V. & The Knockouts.
Crow Union 2010 Vid Clip: http://www.youtube.com/watch?v=MBwJ8s49f-g 
What they're saying:
Steve Boom Boom Vonderharr…sounds like a jet taking off…Steve picks em' up and lays em' down.
– Blue Monday
If you've ever been to see Steve play before, you know that the harp becomes part of his energy field and he rides it from the first song to the last. He's like a shooting star on a cloudless night!
– Twin Cities Beat
Bluesy Steve V. and the Knockouts will bowl you over. (Steve) plays with conviction and purpose, expressively wringing the life out of that little piece of metal and wood (harmonica) like some kind of whirling dervish.
– Duluth News Tribune
Over the past 22 years Steve Vonderharr has…become one of the most respected and influential veterans of the Twin Cities blues scene.
– Dave Doc Piltz, Blues On Stage & Twin Cities Blues News
View past lineups:
2023
|
2022
|
2021
|
2019
|
2018
|
2017
|
2016
|
2015
|
2014
|
2013
|
2012
|
2011
|
2010
|
2009